 We have been working with Forever Living Products for several years on a global basis.
Brave Bear has become their go-to partner when they need to produce Facebook applications that get cut through, deliver the message and what's more, are delivered on time and on budget.
During our time working with Forever Living Products we have delivered educational magazine type applications for use by individual business owners, through to competitions designed to get large scale user interaction.
To date we have delivered multiple applications globally in a dozen different languages.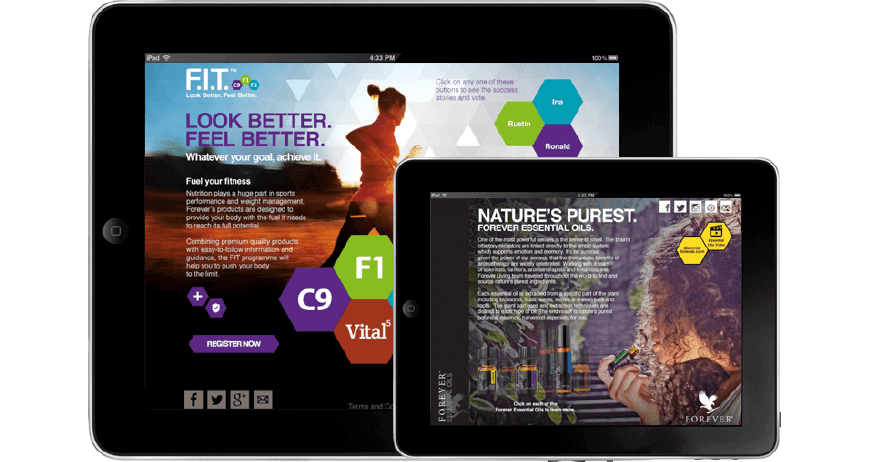 We continue to develop applications for Forever Living Products as they strive to become less and less dependent on print publications. Our latest application has digitized their quarterly Aloe Matters publication meaning that all of their business owners and customers can instantly get hold of the most up to date publication whilst also offering them a location to be able to get hold of historic versions.
We know that as Forever Living Products continues to move further into the digital space Brave Bear will be producing more and more digital solutions making their publications and products more accessible whilst radically reducing their print overheads.
To discuss how Brave Bear marketing can help your business to thrive and grow, please don't hesitate to get in touch for a non-committal chat with our friendly team.