We utilise every aspect and facet of social media platforms to provide the most effective marketing solutions for your business. One aspect of promotion that is frequently overlooked is the social media story. The 'story' feature is available on both Facebook and Instagram.
The story banner sits at the very top of the home page, so whereas a certain amount of scrolling and promotion is required in order for a consumer to reach a post, the story function is far quicker to access and revisit.
What is a social media story?
A social media story is a semi-permanent image or snippet of text that you can post to your Facebook and Instagram page. It could include a hashtag, link or promotion of a product or event. They appear at the top of your homepage at all times, which means they're easy to see at any time!
What's so special about the social media story feature?
Stories aren't subjected to quite the same stringent algorithm that standard posts are. This means that even if your feed post has got lost in a sea of content, you still have a chance to appear to customers.
Stories also only last 24 hours, which means they can be slightly less formal than you might see on a curated feed. The medium lends itself well to reposting mentions from satisfied customers. Because of this, Instagram and Facebook stories are ideal for showing off your products and services without creating too much clutter on your main page!
How do we use story data?
It is also easy to view the number of views per story. This KPI can indicate brand interest – allowing us to modify posts in the future to garner the highest possible amount of engagement. This knowledge doesn't have to remain exclusive only to use of stories either. You can utilise these statistics in order to effectively target posts on your main feed too!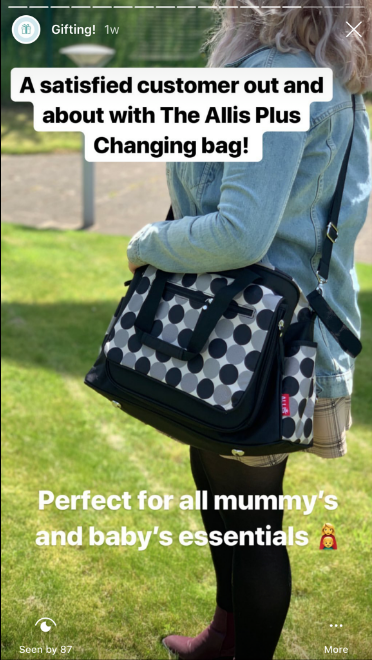 Recently Brave Bear ran a campaign for a children's wear company. Use of stories through reposting customer and gifting mentions was very effective. Alongside this we ran a #FreebieFriday competition, taking in-house photos of the products in use.
This is an easy way to show that an account is genuine in the minefield of spam accounts, as well as showcasing positive features of products. We also created permanent 'story highlights' to categorise these posts into. This means customers first visiting the page can instantly see positive real life examples and reviews of your product.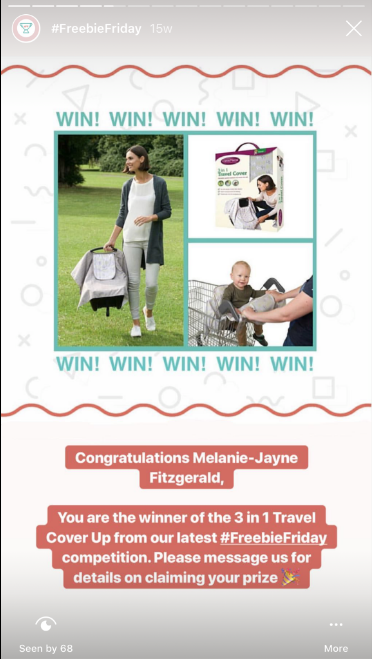 Other examples of B2C story use
Brave Bear have also utilised story highlights for the luxe chocolate brand Firetree. We draw attention to influencers reviews, key social events, awards, and other important facets of their brand. Peruse their story highlights here https://www.instagram.com/firetreechocolate/ . Also check out the bespoke cover images we created for each of the highlights! Our designers used the existing brand imagery for inspiration.
Want to make use of stories for your brand?
We're experts in influencer marketing strategy. We have a large database of influencers we frequently collaborate with. If an influencer posts a picture of one of your products, make the most of it! Including their images in your stories can help grow your company reputation and reach, as well as draw attention to hero products. Interested in branching out with celebrity endorsements or blogger outreach? Check out our influencer marketing page at https://www.bravebear.co.uk/influencer-marketing/ for more information.
So all in all – we're big advocates of making good use of the story feature. Just make sure it's in conjunction with maintaining frequent high-quality feed posts!