AWARD-WINNING INFLUENCER MARKETING
We believe that all businesses can benefit from influencer marketing; you just need to find the right influencers for your campaign and have the best campaign strategy. This is where we come in. At Brave Bear we help to connect brands with the world's best content creators. 
Influencer Marketing is all about forming a good relationship with both the client and the influencers. This ensures that the campaign is both mutually beneficial and we achieve the best ROI. Our team has experience from both a digital marketing an influencer's perspective, meaning that we know what is best for both parties.
If you are looking to launch an influencer campaign but have no idea where to start, here's how we can help:
Influencer marketing campaign strategy
Proposition creation and media pack development
Celebrity endorsements
Blogger outreach
Contract negotiations
Competitions & prize fulfilment
Creation of apps and engagement campaigns
Media planning & buying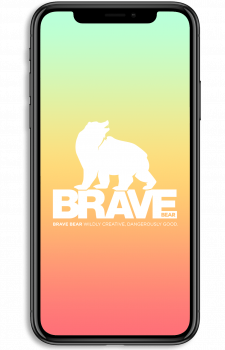 Our influencer network is international, and we have run successful campaigns across the globe. So, whether you are looking for vloggers in the United States, UK mummy bloggers or a global celebrity, it's worth having a conversation with us to see how we can help you.
Are you looking to run an influencer campaign but have no idea where to start? Don't worry we are here to help. We will help you to define your aims and create a brief based on your budget and business goals. We will make sure that you get the coverage that your business or brand deserves.
At Brave Bear, we have experience in all sorts of campaigns from Instagram to Twitter to YouTube to blogs. You name it, we can help you with it!
If you decide that you want us to help you with Influencer Marketing, here are the 10 steps we will go through to ensure we meet your goals.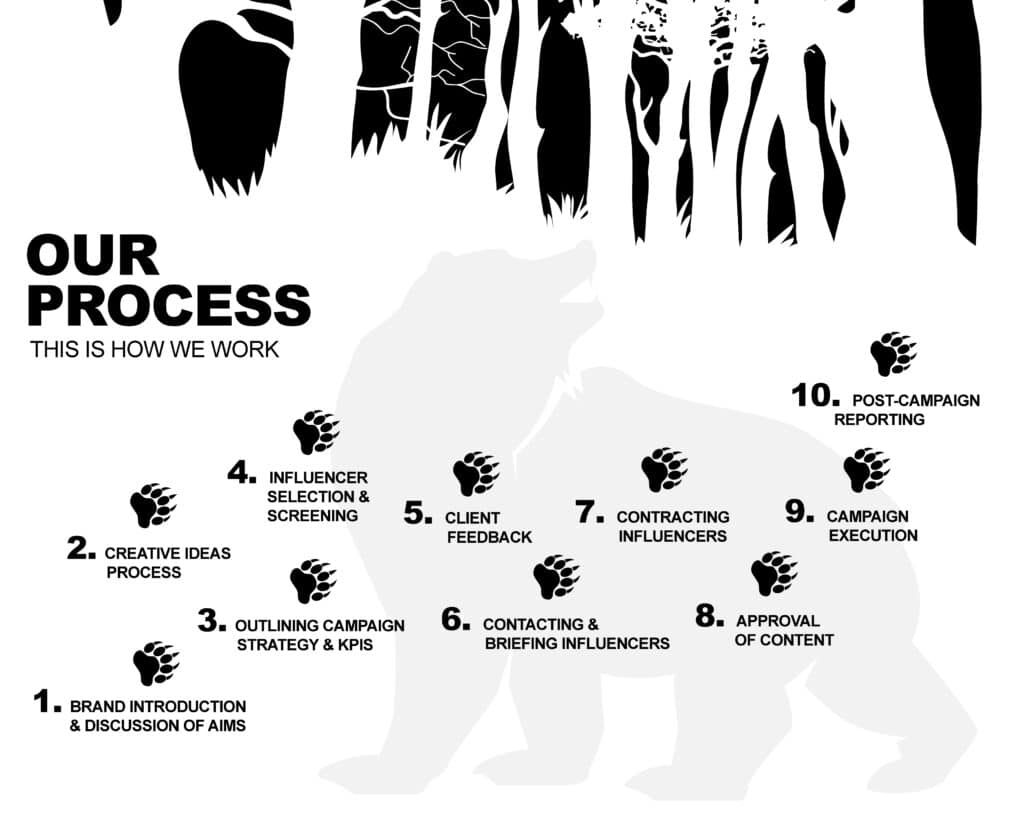 If you want to find out more about how we can help you, simply contact us to arrange a call and we can get started.
To discuss how Brave Bear marketing can help your business to thrive and grow, please don't hesitate to get in touch for a non-committal chat with our friendly team.
[contact-form-7 id="152" title="Contact page" link="http://www.bravebear.co.uk/thankyou/" target="_blank" ]