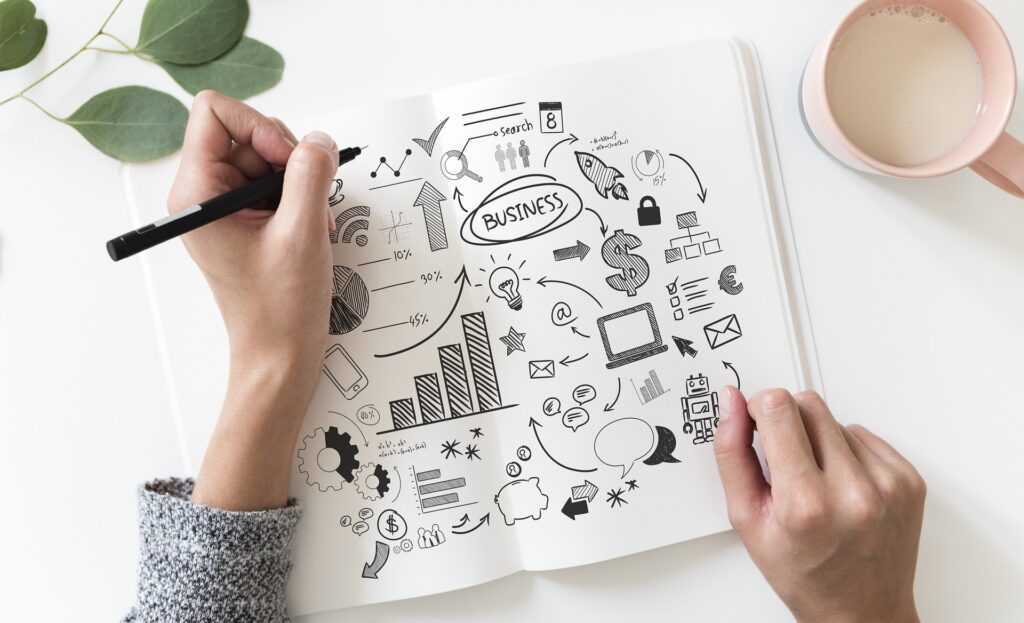 If you have a new business and you want to get the the word out about your brand, then a website is the best place to start. Putting your business online means that you are able to expand your audience and reach more people. Having an amazing website is a great start, but you need to spend some time making sure people can find it amongst the many others out there on the web. To do this, you will need to improve your SEO.
What is SEO?
SEO stands for Search Engine Optimisation. This is the process of getting organic traffic from search engines such as Google, Bing or Yahoo tovisit your page by making your listing both as visible and as attractive as possible. You will want search engines to pick your website up and show it ideally at the top of search results. What is the first thing that you do when you want to find something on the internet? You probably head straight to Google.
In 2019, Google holds 90.1% of the total search engine market share. Google is a service provider, and it wants to give its searchers the best user experience. The job of your SEO expert is to prove to Google that your website is the absolute best authority on the topic of your business. This will then tell its searchers that your site will best suit their needs.
Optimising your website for search engines is neither simple nor an overnight process. Once you have determined what your site needs, it will take a while to implement all of the changes. It takes a while for your website to be crawled and then indexed by Google. It's not just rich content that is going to get your website to rank highly. There is a lot of work that goes on in the site code, design, and management to make sure it is as appealing as possible for Google. It requires a high level of skill and effort to truly optimise every opportunity available.
What is Domain Authority?
Domain Authority (or DA) is a search ranking score which was developed by MOZ. It predicts how well a website will rank in search engine result pages (SERPs). Domain Authority starts at 0 and goes up to 100. Popular social media sites such as Facebook and Twitter have DAs in the 90s, big retail sites such as ASOS and Amazon are also in the 90s. Well established businesses can be expected to have a DA in the 30s, 40s or even 50s. For bloggers, anything above a DA 20 is considered to be good.
Having a good DA is not the be all and end all, you need to make sure your website is fully optimised and you are making good use of keywords to improve your SEO.
How do you improve your SEO?
To get more traffic towards your site, you will need to put a few hours work into your SEO. There's no easy way to improve your DA, a good DA can't be bought like Instagram followers can. Here are the basics you need to think about when optimising your website for search engines.
Keywords – Keywords are one of the most important parts of your SEO. These are the words and phrases that make it possible for people to find your site via search engines.

Meta tags – Meta tags are invisible tags that are placed in the body of your web page's HTML which provide data to the search engines, allowing them to determine what your content is about.

Meta descriptions – Much like the meta tags, the meta description provides a brief description of your web page and is placed in the HTML.

Backlinks – Backlinks are links back to your website from another. They make a huge impact on the prominence of your website in a search engine's results. Getting backlinks from a website with a higher DA than yours is a great help.

Internal and external links – Internal links point to another page within your domain. External links point to a page on another domain. Having both types of links help to give Google an idea of the structure of your website.

Alt attributes – Alt attributes or alt tags are a piece of HTML code added to an image. These will then provide a text alternative for search engines.
These are just the basics, there are so many more things that you need to think about, it's a big task.
How can we help you with your SEO?
If you're not familiar with SEO, optimising your website can be a long, time consuming process. It is also really easy to go wrong. This is where we can help you with our SEO services. We can give you a full website audit, figure out what you need to improve and then apply the changes for you. You won't even need to lift a finger to improve your SEO! If you are interested in finding out more about what we offer, just give us a call to schedule in a meeting.