Since we first moved into the Brave Bear Cave in June, we have been working hard to add our own personal touches. What was once a bear bare office, is now filled with personality. The staff have made their desks their own by bringing in plants, clocks and crystals but we thought that the walls were looking a bit too plain. All of the walls in the office are painted white which is a great canvas for any artist.
The Brave Bear mural
Our Senior Creative Designer, Enzo was tasked with creating a mural for the main wall in the office. We wanted the mural to be the first thing you see as you enter the office. We also wanted it to be visible from outside of the office so passers by can see it as they are walking though the building. Enzo has plenty of experience with murals, so we knew that it was in good paws hands. He came up with the design based on the Brave Bear logo that he also designed.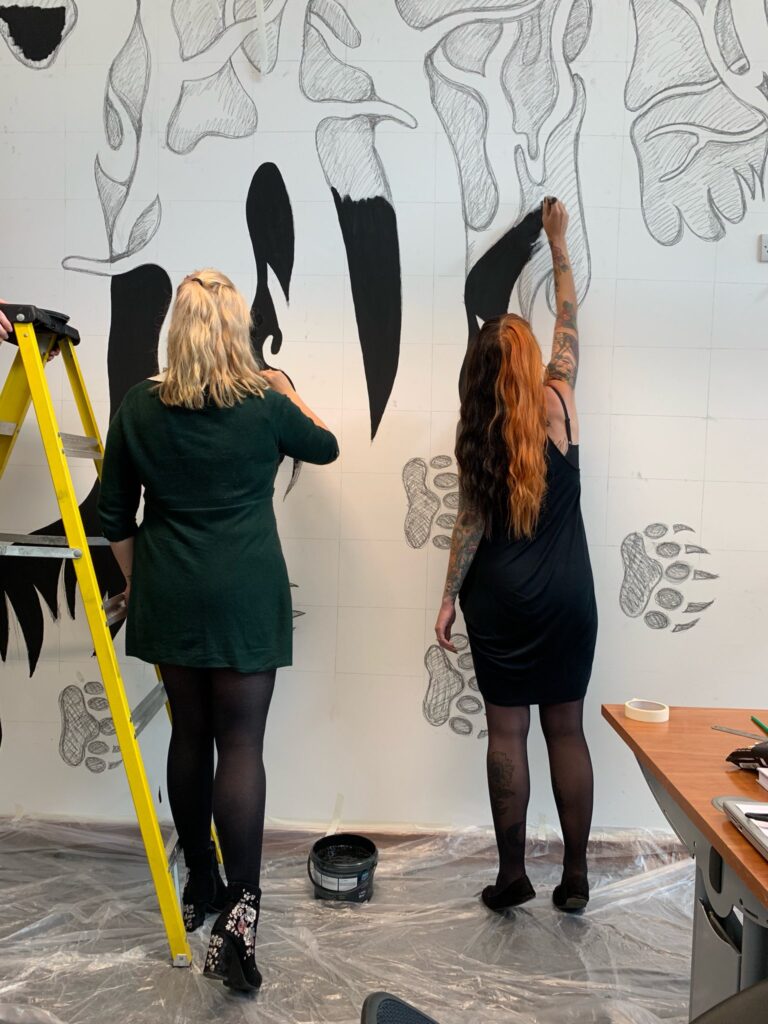 Enzo started off by drawing the design on in pencil, before painting over it. He used the already white wall to create a forest, cleverly using negative space. Finally, he added the large bear and paw prints to complete the mural. It took around three days for this to be completed which is amazing! We all had some input into the finished design as you can see from the photos.
Since the mural's completion, Brave Bear has been the talk of the building! We have had people from other floors coming down to have a look as the wall is visible from the main corridor. We're now putting our heads together to think of things to go on the rest of the walls.
What do you think to our new Brave Bear mural?